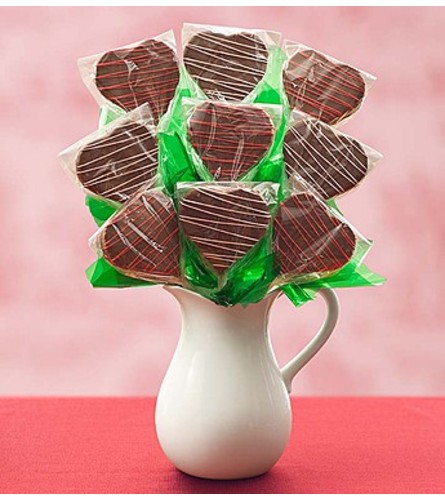 's Perfect Bouquet
Heart's Desire™
---
Description
---
Forget cake pops… we've got fruit pops! These fresh, juicy pineapple hearts are dipped, drizzled and served up inside a white pitcher, so you can share with friends or enjoy them all yourself! And because each one is individually wrapped, you can always save some for later. Yum! Fresh fruit arrangement includes individually-wrapped milk chocolaty-dipped pineapple hearts decorated with pink and red drizzle. All of our dipped fruit is covered in delicious chocolaty confections.
Product ID 142147M
Approximately 13"H x 9"L
What People Are Saying
---
My gift was well received, service was quick and friendly Thank you so much
Ashley
September 22, 2021
Love it
Beautiful flowers, delivered on time and much appreciated!
Reviews Sourced from Lovingly
You May Also Like
---